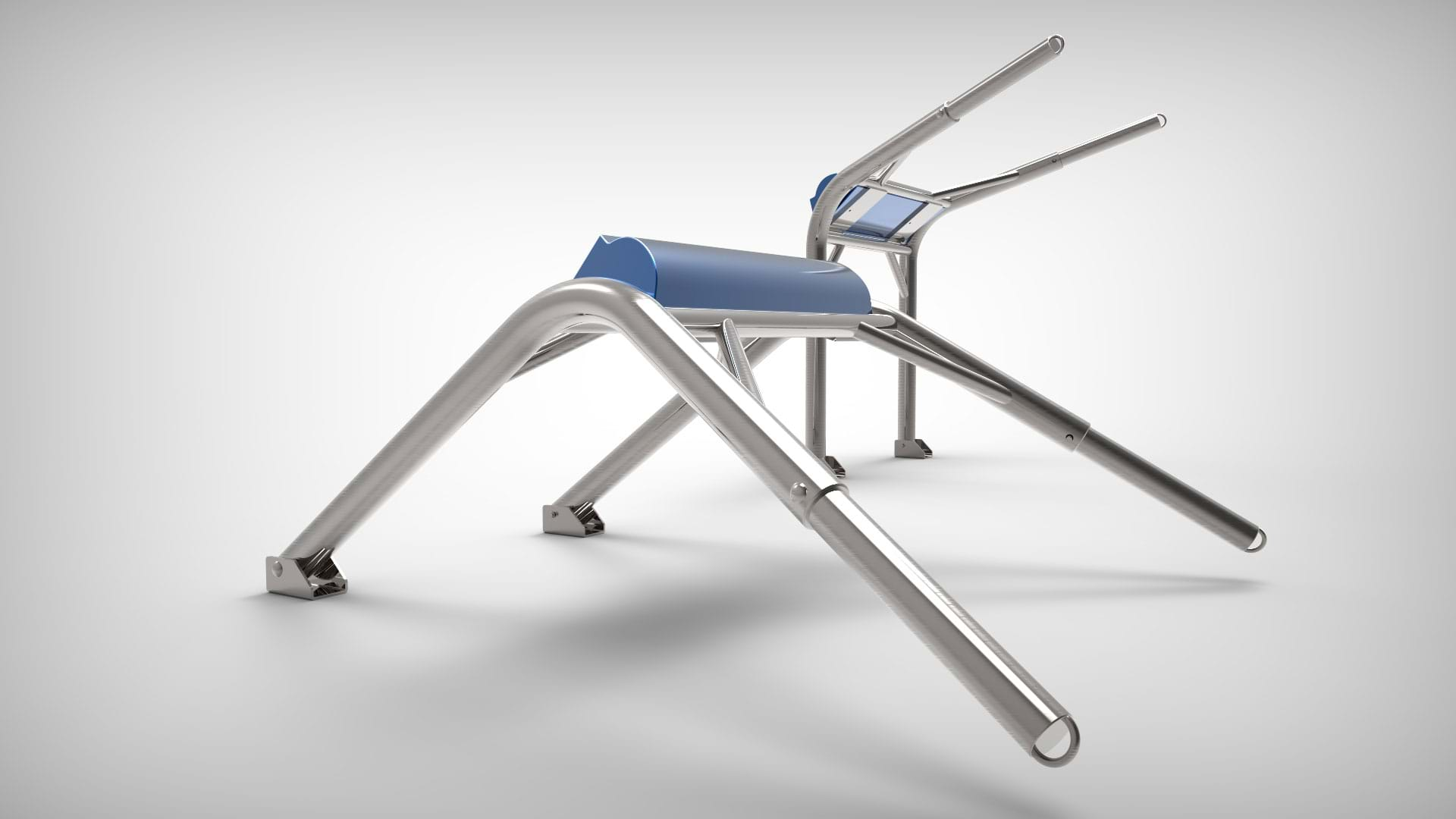 The RS-8 /RS-10
---
The RS-.8 /RS-10 Stainless Transom Fork Davits with inner strength and outer beauty.
A smaller version of the original with high polish stainless steel and a sturdy, low profile design.

Whether stowed or deployed, The RS-8, or RS-10 assume an easily managed low profile stance on either the swim-step or transom.

All Stainless Steel Construction.
High Buff Linear Polish.
Sliding Extension Arms.
12 or 24 Volt Winch.
Davits Pre-wired for Easy Installation.
Complete Instructions for Do-It-Yourself.
Can Be Supplied with "Quick Disconnect" Components for Easy Removal
Arms can be detached for easier crossing of swim-step
The original transom fork manufacturer with thousands of units in use.



SPECIFICATIONS RS-8 DL

800 lbs. Capacity.
Unit Weight 97 lbs.

SPECIFICATIONS RS-10 DL

1000 lbs. Capacity.
Unit Weight 105 lbs.
---
Request Quote